Testimonials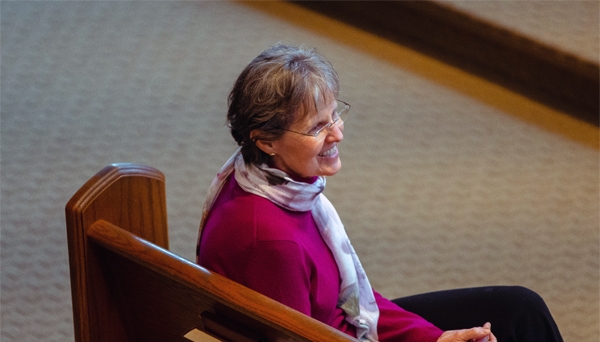 Rob Alt
"This year, our daughter will be entering her senior year of high school. I reviewed several teachers of piano in the Grand Rapids area and chose Ms. Sherry VanOveren, of Piano in Action after consulting a couple of parents who used Sherry for their children and also had our daughter personally meet Sherry and watched how Sherry went about launching her in a way that enthused Anna to begin her learning. At that time, Anna was 5 years old and from then studied with Sherry year around up to the present.

Anna's learning, her practice, her performance, and her joy were more than worth the years of working with Sherry. The work on the piano and with Sherry, without question, assisted Anna with her school work, taught her to experience discipline, and helped her to work with a kind but also intense, highly educated, and devoted teacher.

I recommend Ms. Sherry with complete praise, appreciation, skill, devotion, and dedication."
Dr. Christine Larson
"When my daughter was young, she took piano lessons from Sherry VanOveren. Now, at age 68, it's my turn. I take piano lessons from Sherry at The Sherry VanOveren Studio!

Back in the day when I was searching and researching piano teachers for my daughter, a respected friend whose daughter had also taken lessons from Sherry, suggested I check Sherry out...which I did. And I am so grateful that Sherry's teaching lives on today, in my daughter's life, as an adult. And for me, Sherry has more than rekindled my love and study of the piano.

First of all, Sherry has studied piano and piano teaching in depth. Not only has she studied the piano; she has studied its infusion with our brain function and behavior, and I am talking years and years of study and action on Sherry's part!

One of Sherry's greatest qualities as a teacher is her never-ending actions of positive attitude that inspires us no matter our age or ability. She is very skilled and her energy is contagious. Her humor, mindfulness and ability to communicate with all of us, where we are at, teaches us to learn and want to learn, piano.

Sherry utilizes a teaching method that she has developed over many years of study and teaching experience. It is called "Piano in Action." Her teaching method is very exciting and engaging...and fun. More information regarding "Piano in Action" is on this website, www.pianoinaction.com.

Sherry does many additional activities with and for her students. Here are some of these activities:

1. S.T.A.R. Recital...Student Taught Action Recital Students talk about the composer of their piece and about how the title relates to the structure of the piece. The students lecture to the audience and perform their piece.

2. Benefit Recital for Feeding America of West Michigan Over the past 8 years, Sherry's students have raised over $9,000 for West Michigan families in need.

3. End of Year Family Recital - Each student prepares 5 or more pieces to play for her or his own family in a recital setting at their home.

4. Halloween Scream - Students make homemade caramel and hot fudge to dip apples into. Then they play a Halloween recital in costume while the apples are cooling.

5. Christmas Dinner Music at Pilgrim Manor - Students make homemade Christmas cards for the Pilgrim Manor residents, and the students play Christmas music while the residents eat dinner.

6. Piano Recordings on CD's- Sherry records students' completed piano pieces on a single CD which she gives to the students to take home to their families. Within our piano recordings, students learn how to speak into a microphone, introducing their piece, the date and the composer. The CD follows the students' growth in piano.

Thank you for reading this testimonial of Sherry VanOveren and her studio. I know you can see why Sherry VanOveren is the First choice, Cream of the crop, Only-way-to-go, Must-have, No-matter-the-age, kind of piano teacher! Again, please check out more of Sherry's "Piano in Action" and The Sherry VanOveren Studio on this website, www.pianoinaction.com."