Sherry

VanOveren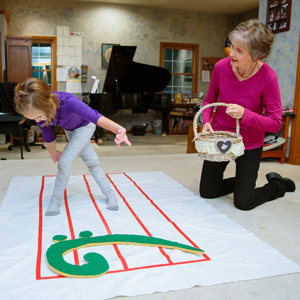 Sherry VanOveren is the instructor for Piano in "Action."

Sherry has her Masters Degree in Piano Performance and Pedagogy from Michigan State University. She began her piano studies with her parents at 5 years old. Sherry won a scholarship to study for a year with pianist Hans Leygraf at the Mozarteum in Salzburg, Austria. She then went on to study at Michigan State University with artist in residence, Ralph Votapek.
Exper

ience
Professional Accompanist GVSU Students
Private Piano Instructor
Private Voice Instructor
Ada Congregational Church Organist/ Accompanist/ Music in Worship Coordinator/ Director of Special Ensembles
Calvin College Piano instructor for Piano Minors
Spring Arbor College Piano Instructor for Piano Majors and Minors
Michigan State University Youth Music Instructor/ Taught piano class/ private lessons
Lansing Community College Piano and Voice Instructor/ Accompanist
Michigan State University Graduate Assistant, Taught Private Piano Lessons for Piano Minors, Accompanied University Chorale, Accompanied & Coached Voice and Instrumental Students, & Performed in the Student Chamber Ensemble
Sherry has been a piano instructor for Calvin College, Spring Arbor College, Lansing Community College and Michigan State University. She currently runs her own piano studio, teaching students from age 4 through senior citizens. Sherry is a professional accompanist and also the organist and co-director of music with her husband Edward at Ada Congregational Church. She enjoys cooking, baking, reading, spending time with her family and continuing to work on her piano series for young children, "Piano in Action!"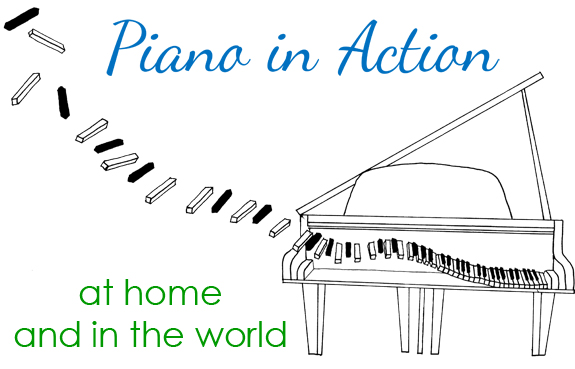 - Artist, Jake Barnes, 10 yrs.
Edu

cation
MICHIGAN STATE UNIVERSITY
East Lansing, MI., Master of Music in Piano Performance and Pedagogy,
Bachelor of Music in Voice and Music Education
MOZARTEUM
Salzburg, Austria, Piano Performance
CALVIN COLLEGE
Grand Rapids, MI., Piano and Vocal Performance
AQUINAS COLLEGE
Grand Rapids, MI., Education Teaching Certificate
Down

loads Dr. Christine Larson
"When my daughter was young, she took piano lessons from Sherry VanOveren. Now, at age 68, it's my turn. I take piano lessons from Sherry at The Sherry VanOveren Studio!

Back in the day when I was searching and researching piano teachers for my daughter, a respected friend whose daughter had also taken lessons from Sherry, suggested I check Sherry out...which I did. And I am so grateful that Sherry's teaching lives on today, in my daughter's life, as an adult. And for me, Sherry has more than rekindled my love and study of the piano.

First of all, Sherry has studied piano and piano teaching in depth. Not only has she studied the piano; she has studied its infusion with our brain function and behavior, and I am talking years and years of study and action on Sherry's part!

One of Sherry's greatest qualities as a teacher is her never-ending actions of positive attitude that inspires us no matter our age or ability. She is very skilled and her energy is contagious. Her humor, mindfulness and ability to communicate with all of us, where we are at, teaches us to learn and want to learn, piano.

Sherry utilizes a teaching method that she has developed over many years of study and teaching experience. It is called "Piano in Action." Her teaching method is very exciting and engaging...and fun. More information regarding "Piano in Action" is on this website, www.pianoinaction.com.

Sherry does many additional activities with and for her students. Here are some of these activities:

1. S.T.A.R. Recital...Student Taught Action Recital Students talk about the composer of their piece and about how the title relates to the structure of the piece. The students lecture to the audience and perform their piece.

2. Benefit Recital for Feeding America of West Michigan Over the past 8 years, Sherry's students have raised over $9,000 for West Michigan families in need.

3. End of Year Family Recital - Each student prepares 5 or more pieces to play for her or his own family in a recital setting at their home.

4. Halloween Scream - Students make homemade caramel and hot fudge to dip apples into. Then they play a Halloween recital in costume while the apples are cooling.

5. Christmas Dinner Music at Pilgrim Manor - Students make homemade Christmas cards for the Pilgrim Manor residents, and the students play Christmas music while the residents eat dinner.

6. Piano Recordings on CD's- Sherry records students' completed piano pieces on a single CD which she gives to the students to take home to their families. Within our piano recordings, students learn how to speak into a microphone, introducing their piece, the date and the composer. The CD follows the students' growth in piano.

Thank you for reading this testimonial of Sherry VanOveren and her studio. I know you can see why Sherry VanOveren is the First choice, Cream of the crop, Only-way-to-go, Must-have, No-matter-the-age, kind of piano teacher! Again, please check out more of Sherry's "Piano in Action" and The Sherry VanOveren Studio on this website, www.pianoinaction.com."