Music

Explorers
A piano prep class for preschool children ages 2.5 to 4 years, with parents.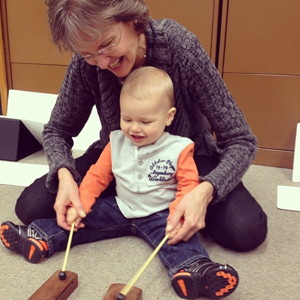 The class includes:
Singing

and dancing to folk songs from around the world

Exploring

rhythm instruments: wood blocks, triangle, rhythm sticks, finger cymbals, jingle taps and more!

Dancing

to the music of and learning about famous music composers such as Mozart, Bach and Beethoven

Building

finger muscles using finger games and the squeezable ball buddy

Learning

music language such as "Piano", "Forte", "Adagio", "Allegro"

Reading

and counting music rhythm notation using hand drums

Having Fun!!
Ten - 30 minute weekly classes are $300
Winter Session:
January 3 through March 10




Spring Session:
March 14 through June 10
(Spring Break = March 28 - April 9)
(Memorial Break = March 27 - June 2)




Summer Session:
June 13 through August 18